⭐ VinaHost – Top Best Dedicated Server USA provider – 100% Full SSD – 99,99% uptime – Powerful Hardware – Unlimited Data Transfer – 24/7 tech support.⭐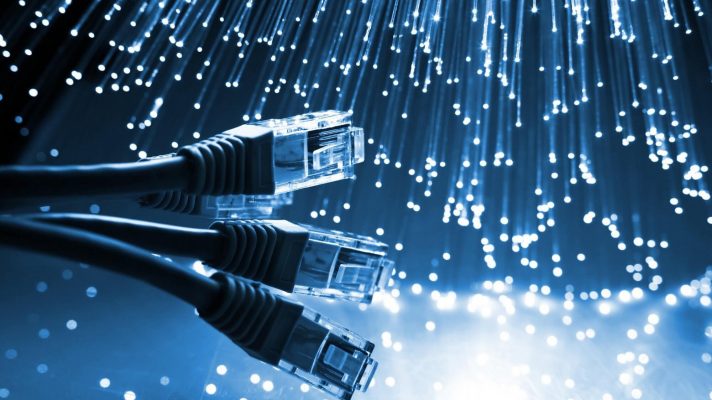 If you are looking best dedicated server USA for your business, read this post now for choosing the best service.
1. What is dedicated server?
Dedicated services allow you to host only your sites/apps on a physical server. Typically the server maintains the server hardware and leases the space to the client. Certain software can be included in this package. You can have all the right to install any apps as needed and can have as much traffic to the site as the server itself can handle without worrying that it will bog down other sites on the same server.
To use server in USA, you have to rent or buy a dedicated server from the provider. In case of customer buy best dedicated server USA, provider will support them to manage server system.
If the using colocation service, the customer will pay a fixed cost monthly or annually. This cost will change depending on quality of vendor's data center (DC). At this time, customers will proactively monitor the entire server OS including software and hardware to upgrade in time.
>>> [FAST] – Best Hosting In Vietnam For WordPress | VinaHost.VN
2. Benefits of a dedicated server
Exclusive use of dedicated resources – A shared hosting is less powerful because of the resources being shared between customers. A dedicated server is total yours and not shared with anyone. This means all the server resources and connectivity like server's storage, RAM, bandwidth… is dedicated to you. You have root access to the server. You can also add your own software and configure settings and access the server logs. Root access is the core advantages of dedicated servers. Again, it goes back to exclusivity.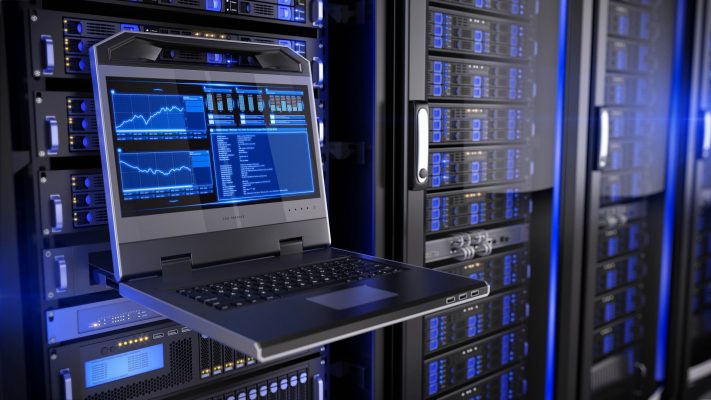 Flexibility managing your growing business – Dedicated resource helps you not to worry about others' practices affecting your site. It is scalability for customizing to your demand. If you need more processing, resources or backup, dedicated server is your ideal platform. Moreover, customers now have higher expectations: the convenience of quick access to your products. A dedicated server serves your consumers with fast page loading and a better user experience. If you serve them, they will return.
Security through data separation: Dedicated servers permit access only to your company thank to firewalls and security monitoring. That also means many potential threats will be eliminated, while if one account was hacked on a shared hosting, the rest can potentially be hacked. Having your own personal dedicated server minimizes these risks.
Improved reliability and performance – A dedicated server provides peak performance and reliability that means server crashes are much less likely. Your site has the extra resources during periods of high traffic.
Wide range of serer options: You can select the server that best suits your demand as there is a wide range of options available. You can decide how much storage and RAM you need and choose the plan that meets your requirement.
No capital or upfront expense: A dedicated hosting vendor can serve many clients. The cost of that service is a fraction of what you would pay to do it in-house. Plus you the bonuses of physical security and tech support.
However, dedicated server also has these following disadvantages:
Cost – Dedicated server is known as one the most expensive type of hosting. Before pick any hosting type, you need to estimate your business requirements and decide which is best for you. It is obvious that the higher performance, the more extra cost.
Usability – Dedicated servers can be difficult to use if you do not have much experience in managing servers. Technical experience is required for installing software, daily maintenance, monitoring and other daily tasks.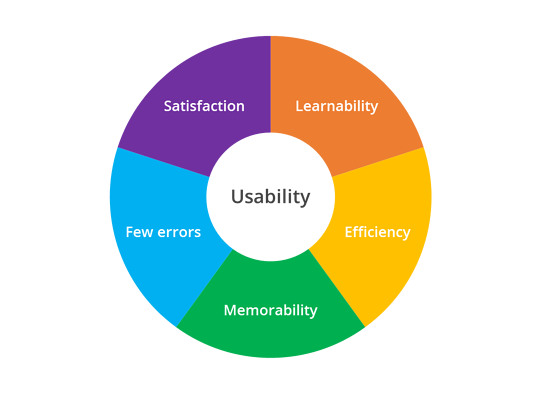 Control – To use a dedicated server, you need server administration skills or you should use administration services of server vendors. You are responsible for tasks: repair, operation, maintenance/installation of hardware/ software. Though being in control of your own server is a good choice, there are also risks of mistakes being made such as deleting vital data.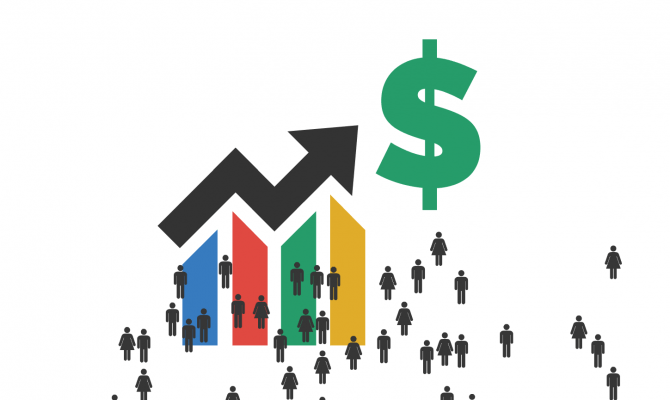 Secure – Hosting plans are able to offer advice on security, but it is your duty to ensure that your server is safe. This means installing security features like firewalls and virus detectors yourself.
3. When do you need a dedicated server?
When you want full control
When using virtualized resources, the hypervisor sits between you and the server, limiting your choices and the extent of your control. With a dedicated server, you will get the admin level access to the bare metal machine.
You have all ability to choose and set up your preference of OS and configure as you want. You can create Virtual Machines on your own terms and install your own hypervisor.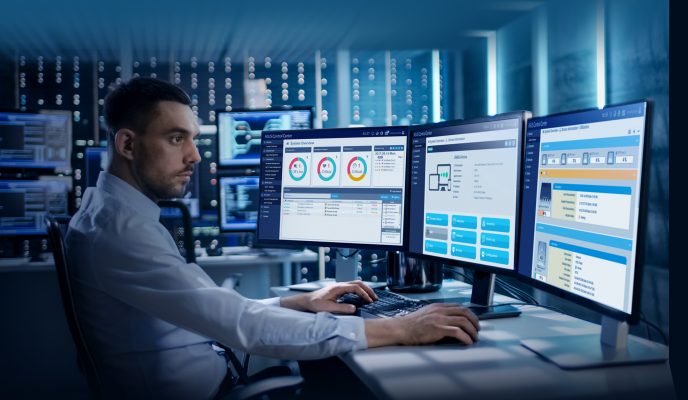 When you are I/O intensive
Optimizing your server environment for IOPS is essential in business where storage is used intensively and frequently. In Big Data, analytics or Internet of Things applications, for example, high I/O throughput it a must
The exclusive access to server resources, interconnect and local storage that dedicated server provides guarantees the maximum IOPs possible for the specification.
The absence of any hypervisor, contention or noisy neighbors ensures your access to IOPs is predictable and reliable.
When you need predictable performance
VPS can all suffer from the noisy neighbor effect.
The cloud environment is a multi-tenant environment in which multiple users or applications share the resources of the host infrastructure. These must all contend for access to the available bandwidth, CPU, I/O, etc. When one application becomes too greedy, it can negatively affect availability of those resources to others, resulting in their uneven performance.
In theory, the number of Virtual Machines (VM) on any one host and the specifications thereof can be managed to minimize the risk of impact from noisy neighbors, allowing enough headroom for peaks in demand for resources. In reality, it is all but impossible to fully protect against it in shared environments.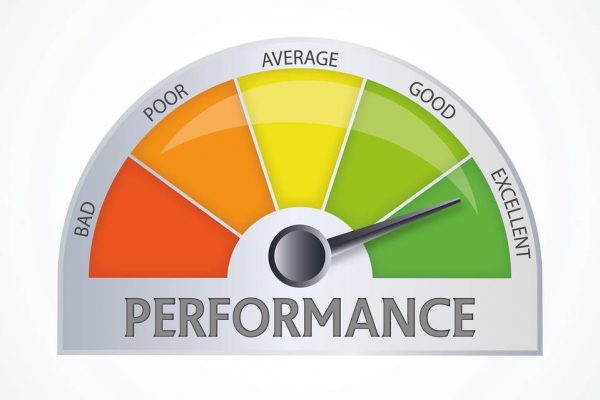 When you need superior security
Using SSL or doing many transfers via FTP may not really ensure the highest level of security. It is logical to use a dedicated server in this instance, as it will not get attacks often. Hackers are more interested in aiming for massive servers including a lot of websites and information.
However, using dedicated server hosting could turn bad, as you are responsible for all of its security. If you do not think you have sufficient skill to make sure that the security measures applied – do not go there.
It is better for you to use managed server for your dedicated to be taken care of. In terms of money, however, you will be charged way more. So you have to ensure to think about the combination of quality and cost.
When you use lots of resources
If you use lots of resources, shared hosting is already out of question. That is as even taking a bit more bandwidth or disk space by, for example, making a live stream could get you banned.
Cloud server or VPS are good alternatives but they also have their limitations. Not many customers are in need of so many resources they cannot rely on a third-party vendor to offer that.
However, if you feel like that is going to be the case, dedicated server is a way to go. There are plans that offer up to 256GB of RAM and a total of 72 cores of processing power – but you can go even further than that.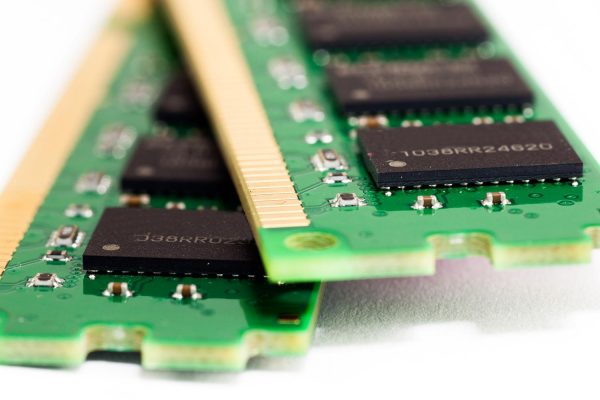 When you need to be "always ready"
Virtualization has enabled dramatic changes to the way that IT infrastructure is costed out. Utility or on-demand pricing is now commonplace. In the case of public cloud giants like AWS or Azure, significant un-bundling of pricing has taken place, where, for example, bandwidth and CPU cycles can be billed separately.
However, these pricing innovations tend to favor users with significant fluctuations in demand. In the case of always-on instances, dedicated server costs significantly less than like-for-like VMs.
If any of these above aspects of your infrastructure requirements, you need dedicated servers.
>>> [BEST] – Hosting Free Vietnam For 7 Days | VinaHost.VN
4. Guides on how to pick the best dedicated server USA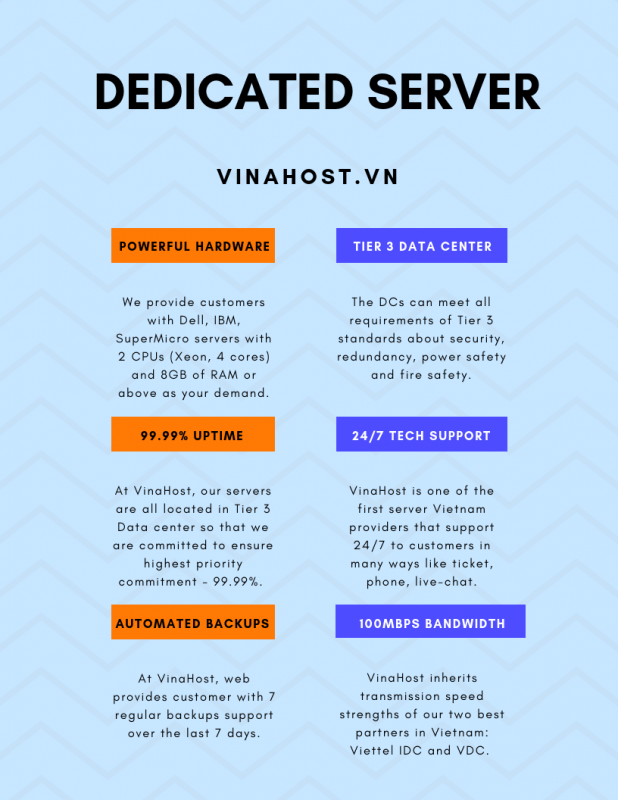 Best Dedicated Server USA is the best solution for individuals/enterprises that:
Be large businesses with strong and stable financial budget.
Need to expand continuously hardware according to business scale.
Run multiple long and short-term projects in USA and require a storage solution with powerful resources.
Require high security and server resources (e-commerce, advertising and communication, accounting, banking and insurance).
So as to ensure that you have the best server service, there are some items below you should consider.
Stability
How to deal with potential Uptime/Downtime is one of the first things to consider when buying a dedicated server. With cloud computing, the set-up of the cloud protects you from hardware failures.
With a physical server, actually there is usually a point of failure in a server, so you need to decide if you can accept potential downtime, in case you have no choice to scale to multi-dedicated servers.
Uptime/downtime is 2 concepts referred to the availability of a service or technology.
Uptime is the time the website works normally.
Downtime is the time of website "dead", not accessible
Uptime or reliability is of vital importance and something that should be carefully considered before choosing a server plan. For business webs this's even more important than personal. Therefore, you need a stable server and as well as network connections.
Top reliable hosting vendors can be committed to offering 99.99% uptime hosting. What is important to determine is the actual uptime percentage for the vendor as a whole and the specific server where your web will reside. A best dedicated server USA should have this historical data available.
Also, you should also determine how scheduled outages are handled. When possible the better server plans schedule down time well in advance and during non-peak times. With today's technology there is no excuse for any server service to have a low uptime percentage.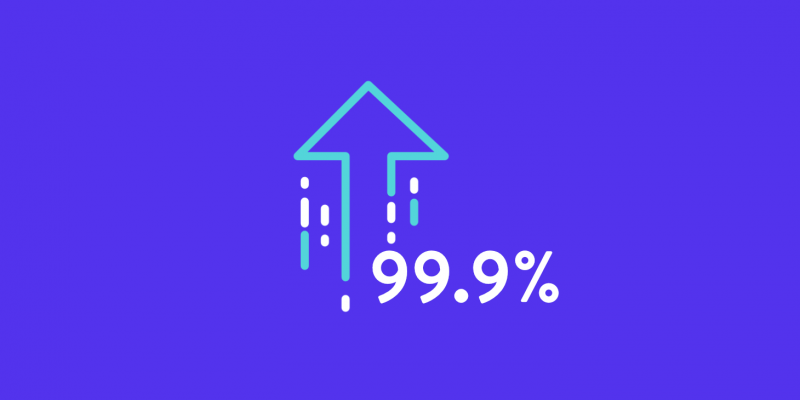 Tips: You can track your server with server monitoring tools. Many of them are available, free and so easy to use: Uptime Robot, StatusCake, UpTimeDoctor, UpDown.io…
Speed
Speed ​​is the first thing to evaluate a website performance since it ​​affects both user experience and SEO. According to https://www.radware.com, web load rates have had a tremendous impact on business performance, particularly in ecommerce as follows:
At peak hours, 75% of visitors are willing to visit another site instead of waiting for a site with too slow load speeds.
1s-delay can reduce sales by up to 7%; this 1s-delay can be web loading time.
47% of web users expect a site with an average loading time of 2 seconds.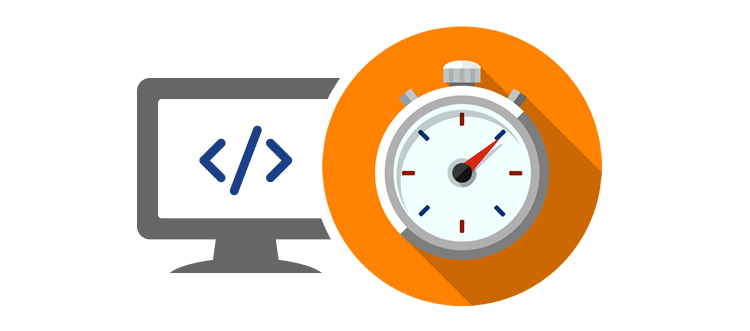 Load speed is a factor to rank sites as it influences the user experience significantly. To speed up the web-load, you need to optimize source code/image/Internet connection and hosting/server.
And to optimize server performance, many hosting companies use powerful hardware and integrate tools such as cache, Web server… That will help new users to get what they want more quickly and easier.
Choosing what hosting solution (Shared Hosting, VPS, Cloud Sever, Dedicated Server) depends on average monthly traffic and type of your site.
Tip: You should choose the server companies that publish detailed parameters of the package they offer. Also, you can use these tools to test server ping: WebPageTest, Insights Pagespeed, Google Analytics Plugin By Yoast, Page Speed ​​Tool…
>>> [BEST] – Cheap VietNam Web Hosting Full SSD | VinaHost.VN
Pricing of BEST Dedicated Server USA 
Best dedicated server USA is the most expensive type of hosting plan. So always research the cost you need to pay for your hosting company comparing others and remember that there are variances in cost based on the available features. Choose the best combination of cost and functions.
Besides, many hosting plans require customer to register a yearly package, you need to consider if you can make this payment once.
Security
Instead of placing your server in-house, you better place it in a Tier standardized DC. DC is built to be secure by nature. It is protecting millions of dollars of hardware and has many security features built into them when the center is being designed. For instance, a DC may have biometric or key card access and regulated entry into certain parts of the building.
DCs also have security surveillance all the time and staff on-site protecting the equipment. You hardly find this benefit if placing cheapest dedicated server in-house.
Modern web network and internet telecommunication technology, big data storage and cloud computing computer service business concept: 3D render illustration of the server room interior in datacenter in blue light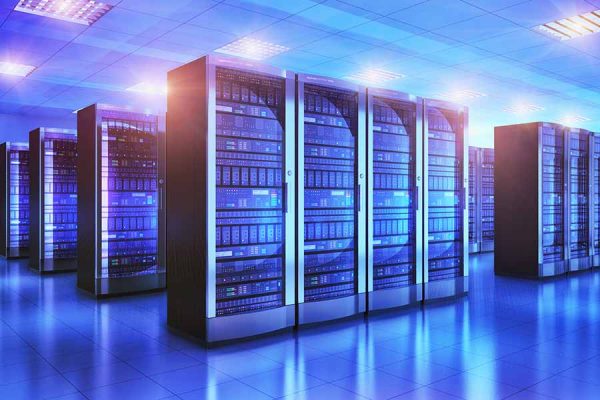 DC facilities are built to specific standards to meet the requirements of high-tech hardware nowadays. It is also built with conditioned power, cooling system, generators, security systems and other factors which cost millions of dollars.
The systems are monitored 24/7 by the by professionals. So, you can take advantage of this instead of trying to host your own equipment in a less than desirable location.
>>> [BEST] DEDICATED SERVER SINGAPORE 2019 | VINAHOST.VN
Customer service
Will you get help when you need it? Customer service is one of the aspects people are willing to compromise so as to get a lower cost. But before you decide this is not important to you, consider your frustration and potential loss of income if you can no get help when you need it.
The customer care usually includes pre-sales issue, billing as well as technical support. Many best dedicated server USA with Linuxplans have a variety of methods for you to get answers to your questions so that you can do so quickly and thoroughly. Pick the plan which has the best combination of options that suits to your demands.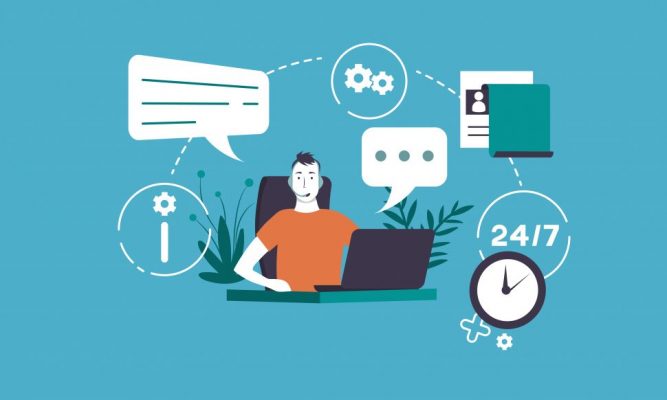 Available options include the following:
– Email is typically handled via a help desk system where your query is put into a queue and answered in the order it comes in. Consider the length of time it takes for a response from your vendor and how thorough the response is. Live Internet chat – this is where you actually chat on the Internet with a representative. Consider how long it takes to get their respond and available times for this service.
– Telephone is where a live operator will deal with your issues. Consider availability, hold times and knowledge of representatives.
– Knowledge Base/ FAQ is simply a listing of popular questions and answers. A good knowledge base can save much time so you search for the answers to popular questions by yourself. It is necessary for you to consider the extent of the knowledge base and how often it is updated. Besides, community networking – forums and blogs are a good method to allow users to help one another. This is also a great way to get assistance quickly. Tips for you are considering the number of active visitors and frequency of posts.
>>> [2019] – HOW TO FIND BEST SERVER THAILAND PROVIDER | VINAHOST.VN

Scalability of your app
Scalability is another vital issue when selecting a best dedicated server USA. If it is easy for you to scale, it does not matter whether you use a dedicated server or a VPS.
However, there're some difficult apps to scale to multi-devices. Making sure that a database is operating on multiple servers is a difficult challenge as it needs to be synchronized through all database servers. It can be easier to move the database to a server having more processing capacity, RAM and capacity.
Moving to a cloud plan can be a good option for you. By 2020, 92% of workloads will be processed by cloud computing. However, that does not mean it is necessarily the suitable choice for your business.
If your site is bigger in the future, BEST Dedicated Server USA  is the only choice for greater processing power, storage, RAM and enhanced security features. Being in control of the hardware and the applications you have operating on it gives you a higher degree of customizability and you will have 24/7 access in case anything needs reconfiguring.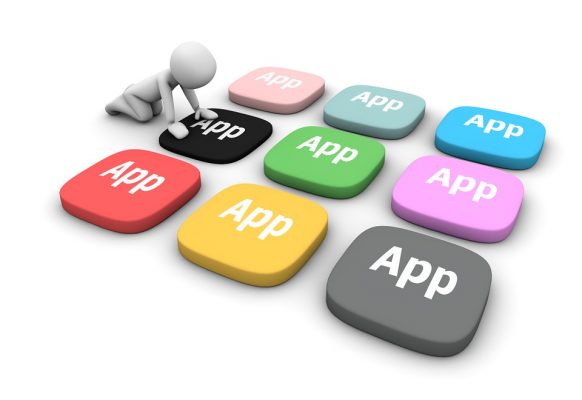 >> [COLOCATION VIETNAM HO CHI MINH] – Tier 3 Data Center | VinaHost.VN
Performance requirements of your best dedicated server USA
How many users do you expect and how server plans do you potentially need? What are your performance requirements? There may be answers:
The app to be hosted has grown to the point that it generates more load than is reasonable on a shared web hosting platform.
The nature of the app being hosted is such that performance is critical: under no circumstances can a drop in responsiveness be tolerated, and the budget is available to ensure this is the case.
The followings are several hardware choices influence cheapest dedicated server performance:
Hard drives: Power full hard drives with RAID setup will help your server to be protected from the failure of a single hard drive. Also, your system will be up and operating until the hard drive is replaced. Choosing SATA drives, HDD or SDD depends on your budget and demand. SAS has been succeeded by SSD that is 50-100 times faster than SATA, while SAS performs 2 times as well as SATA, but has lower capacity & a higher price.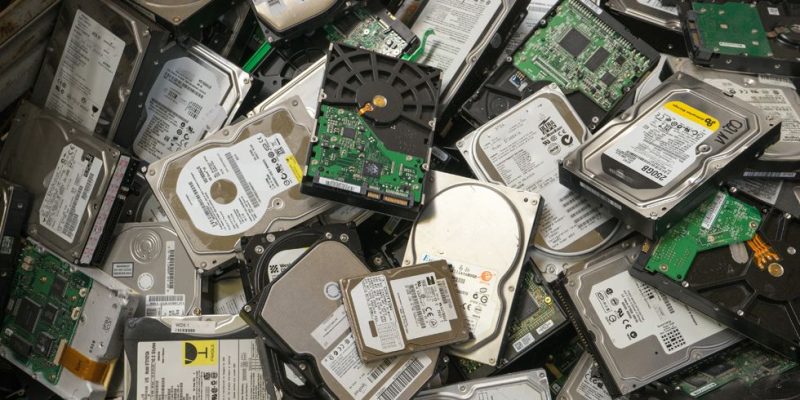 RAM: The faster the CPU and the more cores it has, the more RAM options are available for you. If you do not estimate your RAM demand, opt for a server which allows you to add RAM if needed. The ranges of RAM choices are so enormous. The size of your dedicated server is vital when selecting RAM, as is the latest technology. Current generation servers use DDR4-technolog having a positive effect on database performance. Now DDR4 is priced interestingly since it is the standard.
Processor/CPU: You can choose the amount of processors and cores in a server. It depends on the site/software/application you are running whether you will benefit from more cores. You also need to monitor the performance of the core defined in clock speed (MHz): some processors have a better turn-around time with less cores & more GHz/core. The advice on how many cores and which processors to choose come from manager's app or the vendor of the software
Bandwidth: The need of bandwidth depends on the predictability of traffic-vloume. In case you are going to consume a lot of bandwidth but predictability is low, you can pick up a plan with your BEST Dedicated Server USA  that has a lot of data traffic included.
>> [2019] – TOP DEDICATED SERVER SINGAPORE PROVIDER | VINAHOST.VN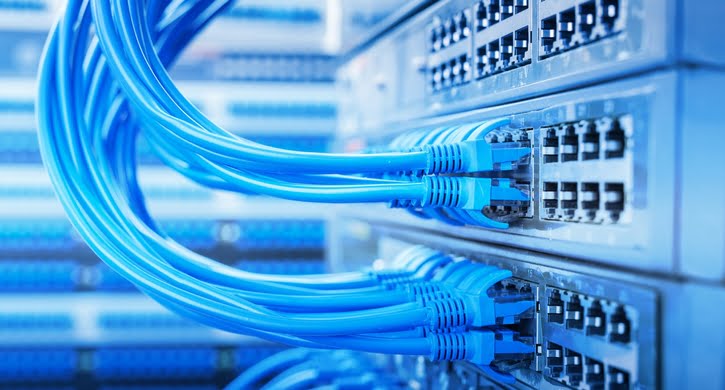 Network connection: As a client, you can decide where a server is placed physically. It is necessary for you to consider the location of your end-user. If your target audiences are in the USA, server in Singapore may not be a good choice since data delivery can be slow.
Load balancing: If your app can scale across multi-dedicated servers, a form of load balancing is necessary. If your site' traffic is rising, then you may need to use multi-web servers that serve a multitude of users for the same site. A load balancing solution can redirect every incoming-request to a different server. Before this progress, the load balancer will check if a server is up and operating. If there is downtime, then it will redirect the traffic to another server.
Management: If you operate an app on a dedicated server, you may have the tech skills and the knowledge to maintain the server. But do you access a remote management module? Most of the good vendors are equipped with remote management modules and they will allow you to secure access to that module.
Tips: You can check a vendor's Network Operation Center pages and test the network to find out more about network quality.
Company stability
If you deal with a cheapest dedicated server vendor ensure that you research the reputation of the reseller and the primary company. Longevity is usually an indication of stability. If your hosting plan is established in the industry, you have a better chance of them being there long term so you will not have to move to another company down the line.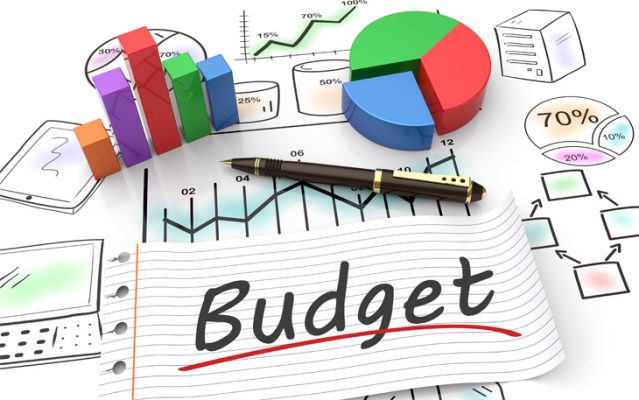 >>> [TOP SERVER VIETNAM] – Way To Find BEST Provider | VinaHost.VN
5. How speed up your server
Maintain server:
Regular cleaning of the server
 Monitor server activity and performance
Update Operating System
Remove old file & unused service
Scan for viruses
Back-up regularly
Optimize server:
Enable caching
Setup a fast reverse proxy
Choose the right application server
Fine tune your web server
Turn on HTTP/2
Defragment your database tables & optimize server settings
Fix your DNS query speed
Trim down your site's critical rendering path
Disable resource intensive services
Upgrade your hard disk to SSD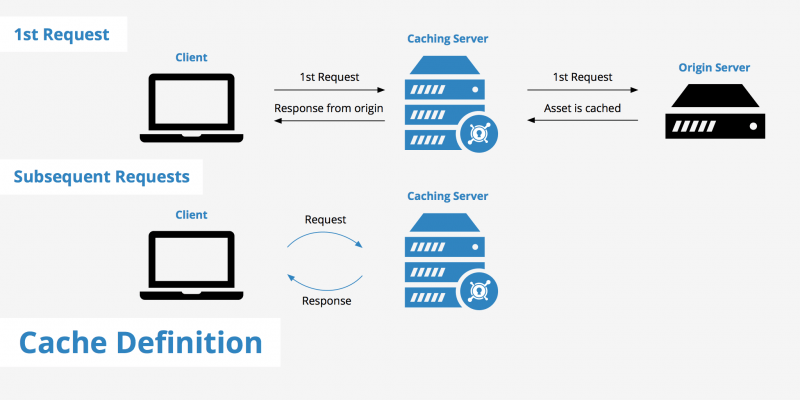 >>> [TOP] 3 Things FOCUS before purchasing a Server Vietnam | VinaHost

6. Register Best Dedicated Server USA
VinaHost is a professional vendor with more than 10 years of experience in the fields of Server, Hosting, Cloud, VPS, Website, SSL, Email, License and other services. Currently, we provide server services in USA, Vietnam, Singapore and Thailand.
Locating server in USA is the best solution for individuals/enterprises that need to run large short-term projects in USA.
Cheapest ssd dedicated server usa at VinaHost allows you to locate your server at Tier 3 DC in USA that ensures a high transmission speed and 24/7 technical support. We are committed to providing 99.9% Uptime | up to 10TB Data Transfer | up to 100Mbps Bandwidth, ensuring your stable performance of server.
VinaHost inherits strong and stable domestic and international transmission speed of our two best partners in Vietnam: Viettel IDC and VNPT. The capacity of the international Internet gateway of two ISPs gets highest level in Vietnam with many transmission directions: US, Hong Kong, Thailand, China, Japan, Korea, Taiwan, Australia, Singapore, Malaysia…
We provide customers with IBM, Supermicro, Dell dedicated server with 2 CPUs (Intel Octa Core E5 Series) and up to 64GB of RAM or above as your demand. You can easily add more resources depending on your need and business development.
At VinaHost we have the best experts in information system and open source that are able to solve all of customer problems and support by English in all cases. Our IT experts can take care of software tasks, server changes and even regular data backups. Anytime you get troubles with your BEST Dedicated Server USA , do not hesitate to contact us and wait for our respond within 15 minutes.
VinaHost also provides server solutions such as: Firewall and Anti DDOS Proxy (Proxy DDoS Filter and Web DDoS Filter), Load Balance, Video streaming/Anti Video-Downloading, Database Cluster/Web Cluster, Centralized monitoring and monitoring solutions. Besides, we also provide free administration and full-service administration as customer's need.
Like many international best BEST Dedicated Server USA providers, VinaHost supports multiple payment methods for domestic and international customers as direct payment, payment by banks and online payment by OnePay, PayPal and credit card. Especially, VinaHost allow customer to make payment monthly. This is great choice for customers that consider running short-term projects or want to experience service at VinaHost in a short time.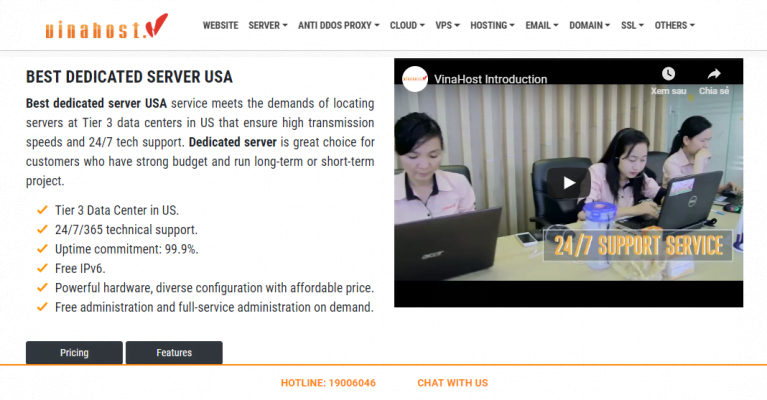 We currently provide server services in Vietnam, USA, Thailand and Singapore. If you are looking for the cheapest dedicated server in USA, please contact us directly: