Looking for a reliable colocation Vietnam Ho Chi Minh service for locating your server in Vietnam? As leading sever vendor in Vietnam, we can meet your demand.
With more than 10 years of experience in the field of sever/hosting in Vietnam, we provide our client with high quality colocation Vietnam Ho Chi Minh services with the features:
Tier 3 Data Center.
99.99% Uptime commitment.
Free IPv6.
Wide range of colocation options.
24/7/365 technical support.
Unlimited data transfer.
Powerful hardware, diverse configuration
Flexible payment method & affordable price.
Free administration and full-service administration on demand.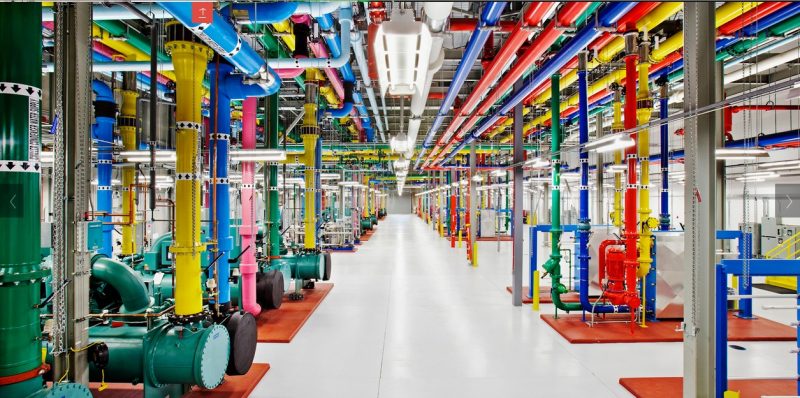 1. When you need a Colocation in Vietnam?
Firstly, let talk about the term of colocation. Colocation is the service which allows you to hire physical private space along with networking equipment for your own servers through data center. Instead of keeping servers in-house or in offices, you will rent the rack space from a data center to contain your own server hardware. To use this service, you have to be able to monitor and control your own server software, backup process, data storage and more. The colocation provider will be responsible for electricity power, system security and the Internet connection. If any hardware errors happen, you are responsible to fix or replace it and then backup server.
Therefore, this service meets the demands of locating servers in Tier 3 data centers that ensure high transmission speeds and 24/7 technical support. Enterprises that have stable budget, run long-term project and are capable of self- system administering are appropriate clients of this service.
2. How does

colocation Vietnam Ho Chi Minh

benefit business?
Instead of placing your server in-house, you better choose colocation Vietnam Ho Chi Minh. This means that locate your servers with a reliable vendor that will watch over and potentially maintain the equipment.
Security
Data Center is built to be secure by nature. It is protecting millions of dollars of hardware and has many security features built into them when the center is being designed. For instance, a DC may have biometric or key card access and regulated entry into certain parts of the building. DCs also have 24/7 security surveillance and staff on-site protecting the equipment. You hardly find this benefit if placing server in-house.
Data center design infrastructure
Colocation Vietnam Ho Chi Minh facilities are built to specific standards to meet the requirements of high-tech hardware nowadays. It is also built with conditioned power, cooling system, generators, security systems and other factors which cost millions of dollars. The systems are monitored 24/7 by the by professionals. So, you can take advantage of this instead of trying to host your own equipment in a less than desirable location.
Scalability
Building a DC can be expensive. If you're building your own in-house DC how big do you go? When will your hosted app take off and could you outgrow your space? You also do not want to waste money on space that will not be used for long time. When you locate your equipment at a DC you can expand your hosted solution instantly. Most facilities of colocation Vietnam Ho Chi Minh can increase your power, space and bandwidth within 24 hours. This is one less item you need to plan for and provides you more time to grow your service offering.
Redundancy
Data centers (DC) are built with redundancy in mind. This means that most DCs have N+1 redundancy built into the key infrastructure such as cooling, power system, bandwidth, and network. At many standard office locations it may not be possible to implement this type of redundancy and when it is the costs can be extremely high.
Compliance
Many companies attempting to do in-house hosting may overlook certain vital certifications that their clients require. Actually, they need to prove that they're protecting the data they host and an audit may be required to prove this. In the other hands, DCs already hold these certifications and this can save businesses thousands of dollars per year. SSAE16 Type II, HIPAA, PCI and Safe Harbor are just a few of the Certifications that may be required. Hosting at a colocation Vietnam Ho Chi Minh vendor can make the process of being certified much easier by allowing auditors to review certifications at DC.
Risk management
Having your data at safe off-site location is a good way to manage your business risks if you're hosting your primary data at your in-house location. Many businesses use DCs as their "disaster recovery" location so they can recover from a major event at their office. Many businesses also choose to use the DC as the primary location and their office for backups and recovery.
Cost saving
One thing to consider is that using colocation Vietnam Ho Chi Minh is actually very affordable. If you choose to maintain your servers in-house, you shall need to build a complete network infrastructure. This may include creating a server room that offers proper cooling, protection from damage and stable environmental conditions. It can be so expensive for your company to create and operate a server room. All off this is taken care of by the service vendor with colocation Vietnam Ho Chi Minh. Your servers are cooled and kept in a secure environment that's maintained by the service vendor.
3. What to know when using colocation?
While using colocation in Vietnam is becoming more common every day, many businesses still choose to host their services in-house. This can cause the risks:
Responsibility to manage server
Hardware as well as deployments are yours so are the responsibility to fix issues whey happen. The onus to fix such problem is on you because you would have been doing in your on-premises DC. If you don't have experience to deal with such problems, you may have a tougher time trying to bring server operation in normal condition.
Maintenance at remotely located third party DC
Maintenance at remotely located third party DC: Since your server is housed in a remotely located 3rd-party DC and you're responsible for maintenance yourself, it becomes a time-consuming affair to send your professionals at the DC every time there's errors occur. For some one, colocation Vietnam Ho Chi Minh may be a good choice, but there're some cons from objective reasons. If your server was placed too far from you, it is hard for you to reach it timely when errors happen. A long distance may increase travel costs and you can be trapped into a long term contract.
Huge upfront cost
Colocation is no doubt a good choice for enterprise that has budget and resource constraints. However it should not be interpreted that colocation does not require up-front costs because you usually buy requisite software/hardware for colocation. Therefore, the upfront costs can be huge.
Is Colocation or Dedicated Server Better?
Their basic difference lies in the fact that colocation Vietnam Ho Chi Minh is owned by the site owner while dedicated hosting servers are fully owned by the hosting company and are only rented by the site owner. Check this comparison before choosing what suits your need:
| | |
| --- | --- |
| Dedicated server | Colocation |
| Dedicated servers meet the needs of expanding hardware to operate large sites as well as host big data. This service is appropriate with large enterprises that have strong budget or run short-term projects. | Colocations meet the needs of locating servers in Tier-3 standardized data center that ensure high transmission speeds and 24/7 tech support. This service is appropriate choice for businesses which have stable budget, run long-term project and are capable of self- system administering. |
| Server private Vietnam is a service where the server that is housed in the DC as well as the other equipment and software used in the operation of the server is owned by the hosting service vendor. Basically, clients do not get to own the server but rather only hire it. | The owners own their server, routers, other hardware and software kept in DC. |
| The server vendor provides all the necessary services needed to run the Data Center including maintenance, backup and physical security. Though the company owns the server, the site owner enjoys complete control over the site's content and build but the company gets to decide when to upgrade the server. | Colocation Vietnam Ho Chi Minh vendor are responsible to provide electric and power that are needed to keep the server operating, internet access and storage facilities. The basic reason why many enterprises choose colocation is that they can have outgrown their available space and the only other solution would be to place it in another location rather than building or retrofitting their present structure that can be costly. |
4. Why you should choose VinaHost colocation service?
Tier 3 data center + 99.99% uptime commitment
Businesses can have constant network uptime, usually 99.982% with a Tier-III Data Centre, when opting colocation Vietnam Ho Chi Minh as colocations have redundant systems in place that ensure networking is always up, even after unfortunate event of system failure. Colocation providers also utilize virtualization which offers customers recent system snapshots that help them recover from system failures.
At VinaHost, we are committed to ensuring 99.9% uptime as the highest priority commitment. Obviously there's nothing vital than having a 24/7 operating server. To provide customer with best service, we make sure that our servers are all located at system of Tier 3 DC (Viettel IDC and VNPT DATA). If you are looking for colocation Vietnam Ho Chi Minh or colocation Vietnam Ha Noi, don't hesitate to contact us for consultant!
These tools can help you track your server uptime status: Uptime Robot, StatusCake, UpTimeDoctor, UpDown.io… Many of them are available for free or offer a trial period. Don't worry because they are also efficient and so easy to use.
24/7 tech support
Our Colocation service is staffed by IT experts that can help your business. These professionals can help to maintain your servers. Our managed services (including free administration and full-service administration on demand) can take care of software tasks, server changes and even regular data backups. This support can install new software and modify server settings simply. IT staff at the hosting provider can even help to handle issues and conflicts that are affecting performance. We help customer with 3 main 24/7 official support channels:
Email: support@vinahost.vn
Hotline 1900 6046
Anytime you get trouble with your colocation Vietnam Ho Chi Minh, don't hesitate to contact us and wait for our respond within 15 minutes. Unlike many other providers, VinaHost have the best staffs that can support fluently in English. That why we have not only the loyal customer in Vietnam but also many customers around the world after 10 years of experience in this filed.

Powerful hardware and Optional configuration
VinaHost provides high quality server service with powerful hardware, appropriate configuration and reasonable prices. We provide customers with Dell, IBM, Supermicro server Vietnam with 2 CPUs (Xeon, 4 cores) and 8GB of RAM or above as your demand. The powerful, reliable and durable servers allow you to flexibly expand hardware resources depending on your need and business development. Besides, VinaHost also provides full of management server service for private requirement and free managed services for all customers.
Also, you are allowed to flexibly choose software and hardware specification. With colocation Vietnam Ho Chi Minh arrangement, you can choose hardware/software specification of your demands. The colocations offer the essential network infrastructure along with the physical space in form of cabinets or server racks or cage for housing servers. You have the rights to buy software and hardware that best meet your business requirements.
Unlimited data transfer
It is difficult to bringing in 100 mbps of bandwidth at an office while DCs have large bandwidth pipes and they receive connections from multiple vendors. This provides you many benefits for a fraction of the cost. Use the DC's economy of scale and you will get better service for less cost in most cases. At VinaHost, We are committed to providing unlimited data transfer for our server/colocation services. Besides, placing server in Tier Data Center High ensures the speed and stable connection.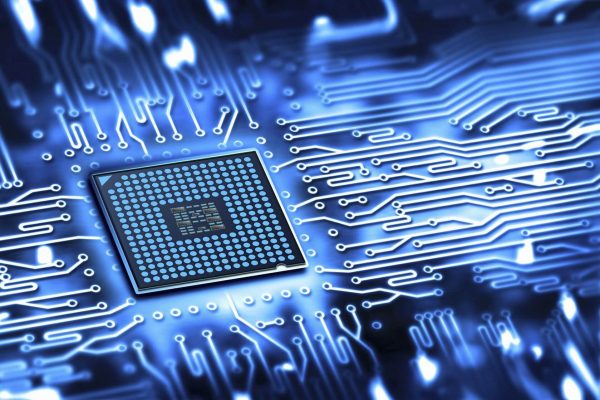 Wide range of colocation options
There are two terms that you should know: "racks" and "cabinets". A rack is horizontally standardized layout for setting hardware as well as equipment. Depending on their budget and requirements, clients have these choices: partial/half/full cabinets. A rack (where your server will be placed in) is measured by rack units (U) and a rack unit is 1.75 inches. The price of colocation service depends on quantity of units that clients need. Generally, a normal rack consists of 47 rack units and it's called a 'cabinet'. At VinaHost, we provide customer with a wide range of colocation Vietnam Ho Chi Minh options including server rack Vietnam, Cabinets, Mounts and More…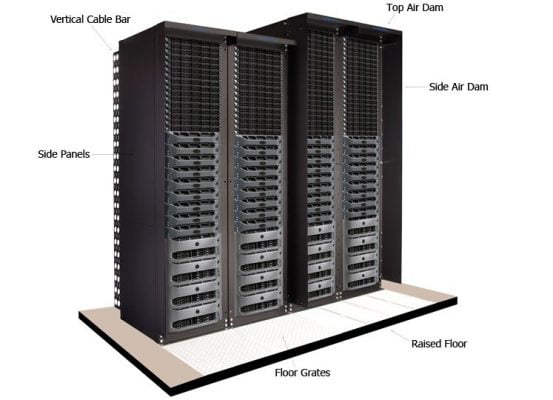 Free administration and full-service administration on demand
If you do not have technical skills to control your server yourself, do not worry because we also provide free administration and full-service administration on demand. Just believe us then we will have all task done!
Affordable price with Monthly payment policies
Budget may be the biggest constraint for startups and SMEs. By co-locating their servers in a shared environment, they actually share costs among multi-customer thus saving huge money that would have spent in establishing their own in-house Data Centers. Besides, it allows them to get benefits premium bandwidth with a lower cost and services of specialized professionals that would not be reasonable for them if running own DCs.
Like many international server service providers, VinaHost supports multiple payment methods for domestic and international customers as direct payment, payment by banks and online payment by OnePay, PayPal and credit card. Especially, VinaHost allow customer using server service to make payment monthly. This is suitable for customers that consider running short-term projects or want to experience VinaHost services in a short time.