Security and Management

Ensures end-to-end security for applications and supports permission management within an enterprise by using Alibaba Cloud accounts and RAM users.

Ease of Use

Helps create containers and clusters easily. Provides all-in-one lifecycle management of containerized applications.

High Efficiency and Reliability

Verified by Alibaba Cloud in super-large-scale scenarios. Allows you to start a large number of containers in seconds.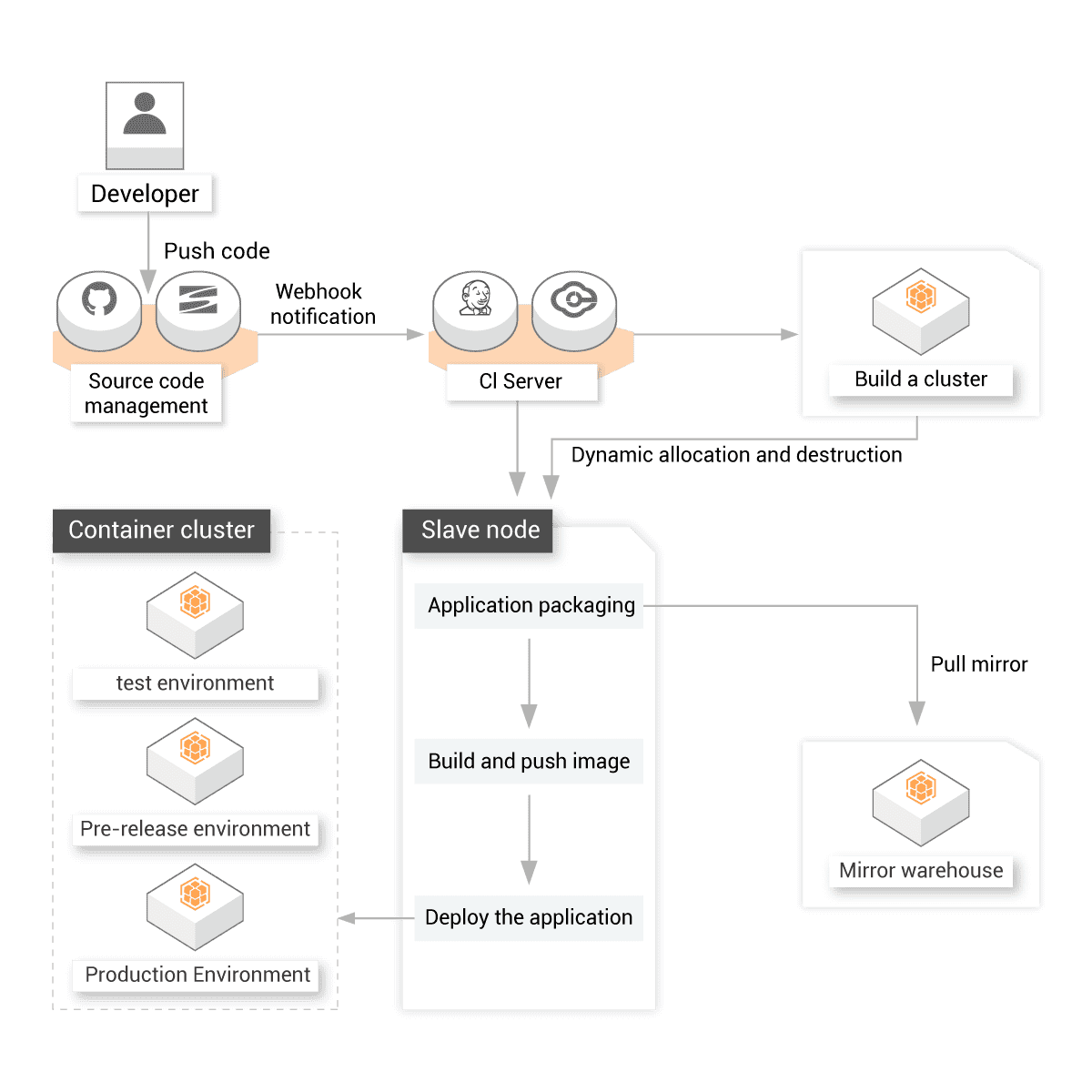 An optimized continuous delivery pipeline
ACK works with Jenkins to automate the DevOps pipeline from code submission to application deployment. ACK ensures that only code that passes automatic tests is submitted for deployment, and provides a better alternative to traditional delivery models that involve complex deployments and slow iterations.
ACK enables the following features:
Automated DevOps: Automates the DevOps pipeline from code updates to code builds, image builds, and application deployments.
Consistent Environment: Allows you to deliver code along with runtime environments based on an immutable architecture.
Continuous Feedback: Provides immediate feedback after each integration and delivery.