This article will show you the role of a hosting vendor in speeding up a WordPress website and how hosting helps reduce Vietnam Server response time for a website.
1. Reduce Vietnam Server response time
You must have used many online tools to check the performance of a WordPress website and taken a few steps to speed up a WordPress website. But, sometimes you do not get the expected results. Actually, optimizing a WordPress website depends on the front-end as well as back-end development including hosting.
Before starting, you need to understand the flow of displaying a web page. There are mainly four steps involved:
Request: Request made by the browser.
Response: The web page files and resources are downloaded.
Build: Web browser uses page resources to build a web page.
Render: The page is displayed to the visitor
The response process is completely dependent on your Vietnam Server. Firstly, the visitor makes a request then waits for the server to respond. The delay in server response may affect the overall performance of page loading speed. As a result, a slow web page load affects the SEO as well as user experience.
>>> MIGRATING FROM A DEDICATED VIETNAM SERVER TO A CLOUD HOSTING PLATFORM
2. What is server response time?
As described above, server response time is a time taken by a server in Vietnam to respond the visitor's request. It is also referred to as the Time To First Byte (TTFB).
Whilst reviewing the results generated by an online performance analyzing tool, you should notice TTFB. To optimize SEO, a website should not have TTFB more than 200 ms.
>>> [SEO MARKETING TOOLS] ADVANTAGES OF SEO HOSTING | VINAHOST.VN

3. How to reduce server response time?
Actually, there are many factors that cause a slow server response time. The followings are the most prominent factors that website owners can controll.
Traffic
Distance between server and visitors
Server software
Hosting resources
Dynamic vs. static
Databases
Choose WordPress hosting wisely
>>> [COLOCATION IN VIETNAM] – COLOCATION WITH BUSINESS | VINAHOST.VN

Traffic
When your site becomes larger, it is evident that you can get a sudden increase in the traffic. For instance, if you own a business website like an online restaurant and launch a discount, then your number of customers can be dramatically increased. Resulting, more and more customers start requesting the Vietnam Server to respond at the same time. And if the server cannot handle all the requests, you may have a decline in sales as in reputation.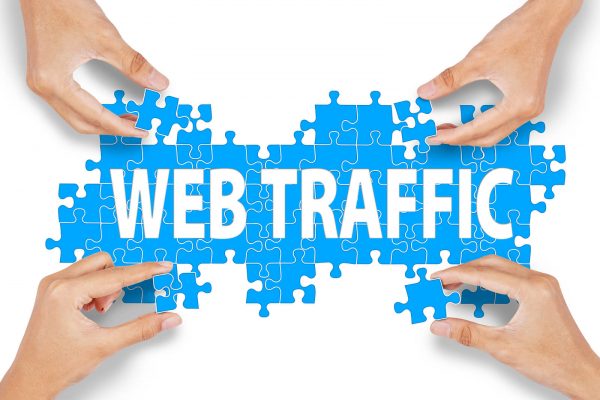 Distance between visitors and server
Let's start with the fundamental one! Before getting a hosting, you need to estimate the visitors of your website and choose the nearest DC to your targeted visitors. Thanks to minimizing distance between visitors and server, you can also reduce the latency; as a result, faster response from the Vietnam Server.
Server software
Another vital thing is the stack of your server. For instance, which software and services are being used to handle the server like, Apache and Nginx. However, these two are the free web server options that can be used to perform all of the above-mentioned factors in this article.
Also, you should not forget to keep WordPress updated. Most of the users are still using the old versions of PHP while WordPress itself recommends using PHP 7 as it powers processing requests in a faster way.
>>> [WHAT IS DOMAIN] – 5 TIPS TO BUY DOMAIN VN | VINAHOST.VN

Hosting resources
Requirements-gathering is the most essential step to jump into a business. You have to be aware of your requirements, either the available resources can fix all the stuff or not. If you do not know which hosting VN server can meet all your needs, then consult the support of your hosting vendor first and tell your demands. They will guide you accordingly.
Dynamic vs. static
The terms following may not be easy for you to understand. The static content is hardcoded in CSS, HTML, JS, images. Also, it will not change on the user-input so that it is called "static". That means the server delivers the same content to each visitor. This is the fastest way to deliver the content as it does not consume many resources of a Vietnam Server. As a result, the user will get faster web experience.
Dynamic content is created to meet the request generated by a visitor and it varies from user to user. Imagine you are ordering some food from an online restaurant. Whilst handling the request generated by ordering food, a server needs to contact the database and serve correspondingly.
In case there are a few dynamic stuffs used as static content, then convert them into static one so that it can be served in a quicker way. Also, you can offload static contents by using a CDN to reduce load time on the dedicated server in VN.
>>> WHAT IS WEB HOSTING? GUIDES TO CHOOSE CHEAP VIETNAM HOSTING

Databases
A database stores all required information. It must be optimized so that it can be more easily managed, accessed as well as updated. In case the database is so complicated, it may take more time to process the request. At that time, you need to try to remove the unnecessary data and recheck queries, either they were written considering optimization.
Choose a good WordPress hosting provider
With the above factors, you are suggested to use a dedicated server so that you can optimize as well as control the stuff correspondingly. If you are not a technician, then choose a highly optimized managed hosting vendor. However, you need to ensure that the respective Vietnam Server vendor meets the above factors.
>>> 3 TOP THINGS TO CONSIDER BEFORE PURCHASING A SERVER VIETNAM