VinaHost – TOP Dedicated Server Vietnam Provider [2022] –  Free IPv6| 24/7 Support| Powerful hardware| 99.9% Uptime| Tier 3 Data Center| 100Mbps Bandwidth.
XEON QUAD CORE
5600 SERIES
XEON QUAD CORE
E3 SERIES
XEON 6-CORE
E5 SERIES
200 USD/Month
150 USD/Month
250 USD/Month

Top dedicated server Vietnam brand

Supermicro

Top dedicated server Vietnam brand

Supermicro

Top dedicated server Vietnam brand

Supermicro

CPU

Xeon Quad Core E5620 2.40Ghz

CPU

Xeon Quad Core E3-1230 3.20Ghz

CPU

Xeon 6-Core E5-2620 2.0Ghz

Ram

8GB DDR3

Ram

4GB DDR3

Ram

8GB DDR3

HDD

2 x 500GB SATA2

HDD

1 x 500GB SATA2

HDD

2 x 500GB SATA2

IP Address

1

IP Address

1

IP Address

1

Data transfer

Unlimited

Data transfer

Unlimited

Data transfer

Unlimited

Bandwidth

100Mbps

Bandwidth

100Mbps

Bandwidth

100Mbps

Firewall

Optional

Firewall

Optional

Firewall

Optional

Setup fee

$40.00

Setup fee

$40.00

Setup fee

$40.00

ORDER
ORDER
ORDER
1. What top dedicated server Vietnam is and how it benefits you
Vietnam top dedicated server is a type of hosting service in which a user has the exclusive use of an entire server. It allows users to host their data on one physical server. User can install apps as needed and can have as much traffic to the site as the server itself can handle without worrying that it will knock down other sites on the same server.
If you want to use dedicated server in Vietnam, you need to rent or buy the service from a server provider. The server maintains the server hardware and leases the space to the user. Certain software can be included in this package.
In case of user buy dedicated server, provider will support them to manage server system. If the using colocation service, the user will pay a fixed cost monthly or annually. This cost may change depending on quality of vendor's DC.
The server maintains the server hardware and leases the space to the user. Certain software can be included in this package. At this time, users will proactively monitor the entire server operating system including software and hardware to upgrade in time.
Benefits of using a top dedicated server Vietnam: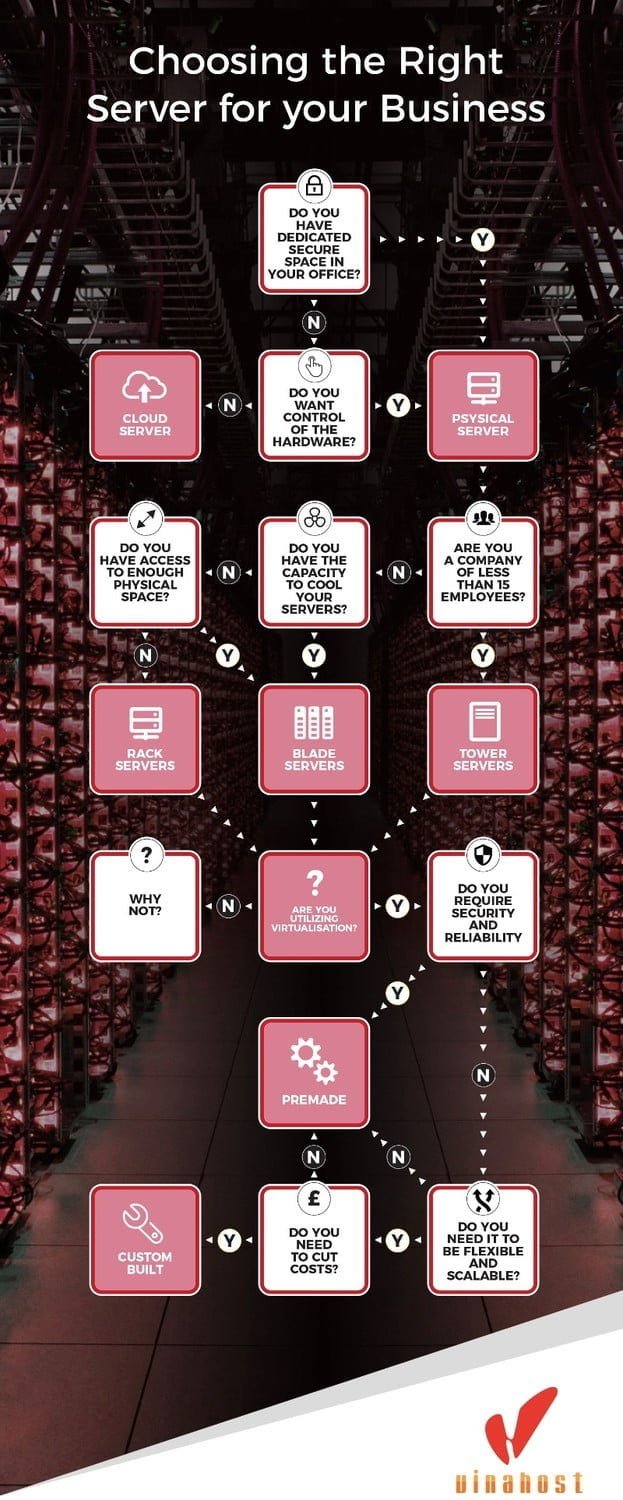 1.1. Network Uptime
Top dedicated server Vietnam are typically backed by up-time service level guarantee. Service level agreements may be different from providers based upon on the quality of their infrastructure as well as network.
Superior hardware, redundancy as well as multiple layers of security offers the ultimate peace of mind when using a dedicated server.  Multi-Tier 1 redundant connection, diversified fiber conduits and redundant core routing enable enterprises to get the peace of mind they really deserve.
1.2. Dedicated Support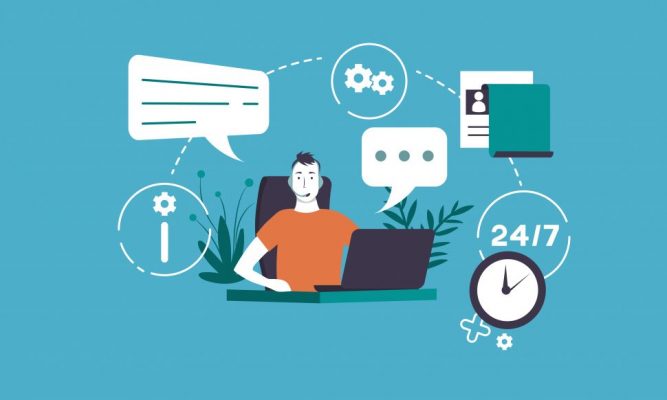 Top dedicated server Vietnam providers are able to help with their highly skilled and specialized engineers which are on staff 24/7/365. Data centers usually employ top talents which are skilled in network security. With dedicated server, users can focus on their core business and just let the provider take care of their servers.
1.3. High Stability
You are not sharing resources with any one so that you do not have to worry about others' practices affecting your system. Though in this case, you don't have to worry about outgrowing a shared solution. You can stay with your dedicated plan for a long time without moving. You can add to your site with the comfort of knowing your top dedicated server Vietnam can handle the growth.
1.4. Powerful Resource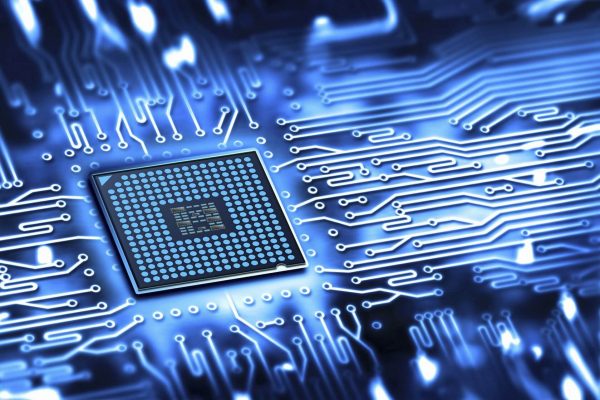 A Vietnam top dedicated server is total yours and it will not be shared with any user. This also means all resources and connectivity is dedicated to you. The server is powerful enough to deal with thousands of visitors per day. You may have full of resources of the dedicated server which means performance is enhanced. A shared hosting is less powerful due to the hardware resources being shared between users.
​​​​​​1.5. More Security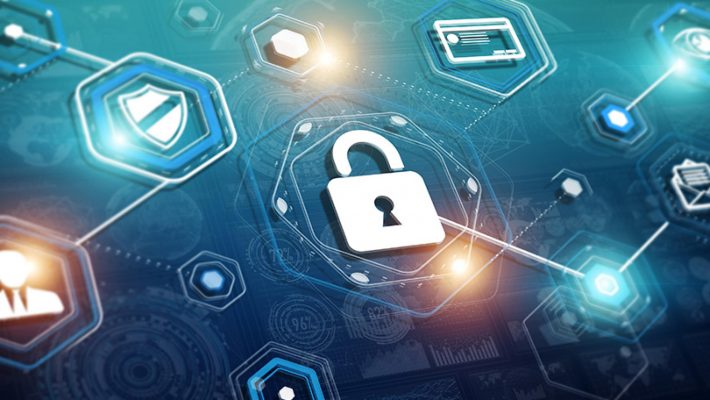 Top dedicated servers Vietnam are so secure because of fact that they are not shared with several users. If one account was attacked on a shared hosting, the rest of the accounts on that server can potentially be attacked. Having your dedicated server minimizes these risks.
It's suggested that additional precaution is taken by pairing the dedicated servers with firewalls as well as regularly installed security patches to avoid risks.
1.6. Stunning features
Each of top dedicated server Vietnam provider offer different features that come included with the package. Some may not have many add-ons and rely on you to supply your own and others offer you the extra features like spam monitoring, control panel, scripts, and e-commerce solutions.
1.7. More flexibility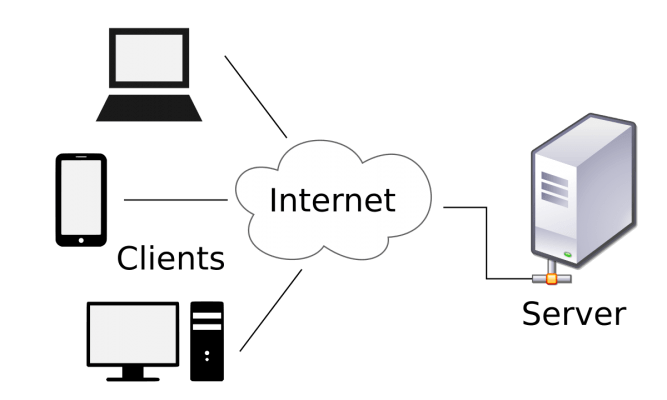 A top dedicated server Vietnam will cost more as well as require more technical skill. However, it gives you the flexibility to operate the server your way and will not have your website slowed down by the others hosted on a shared hosting. You are able to control your security measures, the software that it runs on and the server's technical limitations.
>>> [TOP] 3 Things FOCUS before purchasing a Server Vietnam | VinaHost
2. Who need a top dedicated server in Vietnam?
Dedicated server and colocation Vietnam may not s suitable choice for all users. You can choose this service in these cases:
When you want full control
When you are I/O intensive
When you need predictable performance
When you need superior security
When you use lots of resources
When you need to be "always ready"
Locating server in Vietnam is the best solution for those who need to run large short-term projects in Vietnam. They may need to:
Be large enterprises that have strong financial budget and need to run long or short term project.
Need to continuously expand the hardware along with business scale and to host big site with large data.
Meet the demand of locating server in quality DC and ensure high connectivity and timely tech support.
Run movies, media, games, e-commerce, CRM / ERP / e-learning sites/ apps, insurance advertising, accounting, communication and banking.
3. About VinaHost – top Dedicated Server Vietnam Provider
3.1. About VinaHost
VinaHost is a leading provider in the field of hosting/server/colocation with more than 12 years of experience in Vietnam and North America. We are committed to offering the quality server services in Vietnam and all over the world. Our professional, enthusiastic and experienced engineer will help you find out and handle your problems quickly.
VinaHost Co. Ltd, was established in 2008 by 4 co-founders that had the same passion of developing top dedicated server Vietnam/hosting technology hosting in Vietnam.
VinaHost was considered one of the first hosting providers offering 24/7 tech support in Vietnam at that time. Thanks to focusing on service quality and user support, we gradually get the trust and support of users.
At present, VinaHost has grown up and provide more services to meet the need of customers. We started with Shared Hosting – 24/7 technical support service and till now we provides wide range of services in the fields of: Hosting/top dedicated server Vietnam, Cloud/VPS, Anti DDoS Service, Email, Domain, Web Design, Backup, License, SSL…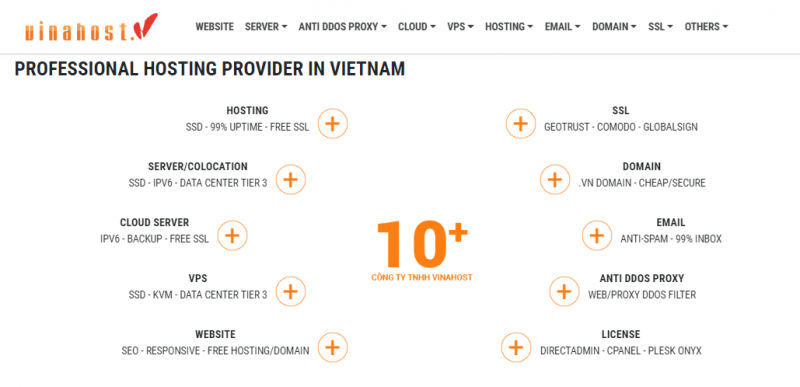 Server Vietnam is the best solution for individuals/enterprises that need to grow their business in Vietnam or Southeast Asia.
>>> [BEST] – Hosting Free Vietnam For 7 Days | VinaHost.VN
3.2. VinaHost – top Server Vietnam Provider
As leading sever vendor in Vietnam, we provide our user with high quality dedicated server services with the features:
24/7/365 tech support.
Unlimited data transfer.
Tier 3 DC in Vietnam.
Free IPv6.
Free setup fee.
99.99% uptime commitment.
100Mbps Bandwidth.
Flexible payment method & affordable price.
Powerful hardware, diverse configuration.
We believe in helping you get long-term success with your sites/apps or project. We help your business in Vietnam get the best effectiveness with our quality hosting service and support.
If you are looking for a Vietnam server vendor, do not hesitate to contact us for free support?
4. What types of top dedicated server Vietnam we provide?
Currently, we provide user with 4 main server services: top dedicated server Vietnam, Colocation in Vietnam, Cloud server, server solutions.
4.1. Top dedicated server Vietnam
Top dedicated server Vietnam meets the demands of expanding hardware to operate large sites and host big data. Vietnam Server is suitable with large enterprises that have strong budget or run short-term projects.
Tier 3 Data Center: VNPT DATA, Viettel IDC.
Free IPv6.
24/7/365 technical support – 99.99% uptime commitment.
Powerful hardware, diverse configuration with affordable price.
Free administration and full-service administration on demand.
4.2. Top dedicated server Vietnam solutions
VinaHost provide wide range of server solutions along with top dedicated server Vietnam service as below:
Video streaming – Video anti-download solution: Prevent video from illegal downloads, prevent video link from stealing, minimize streaming interruption, protect server resources, license and website's revenue.
Load-capacity and Website speed-up solutions: Optimize system to speed up website and increase load capacity. Depending on the specific system, VinaHost will analyze and provide users with the optimal solution to increase website speed and server's load capacity. This solution improves the ability of system to handle volumes of traffic at the same time, including:

Database Cluster: Combine multiple servers to improve load balancing, performance, scalability and redundancy to meet the needs of big website/applications with high requirements of database query.
Web Cluster: Ensures redundancy, improve server performance, availability, and scalability by combining at least 3 servers to meet the needs of a big website.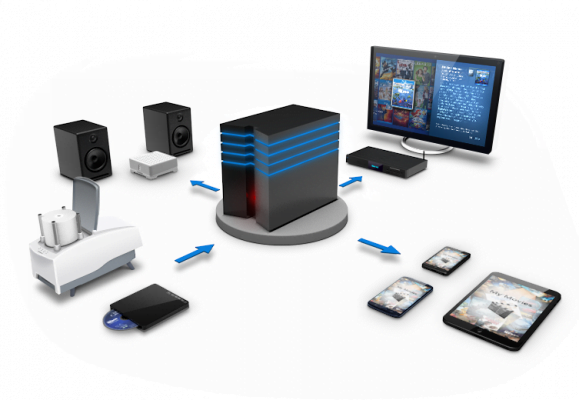 Firewall and anti-DOS DDOS: Prevent yourtop dedicated server Vietnam from DOS/DDOS attack, improve load capacity and protect legitimate visitors from being affected by attacks.
Monitoring & surveillance concentration solution: Monitor and collect statistics of server's performance and send a timely warning to the user automatically.
Optimal LAMP / LEMP stack solution on server: Optimize the LAMP / LEMP Stack on server so as to speed up your site and support the growing volumes of visitors with limited resources. This solution also helps your site to get higher evaluation when being checked by Google page speed and search engines as well as increases the conversion rate of site.
4.3. Colocation
Colocation Vietnam service meets the demands of placing server in Tier 3 DCs that ensure high connectivity and 24/7 technical support. This service is appropriate with enterprises that have stable budget, run long-term project and are capable of self- system administering.
Tier 3 Data Center: Viettel IDC, VNPT DATA.
Free IPv6.
24/7/365 technical support – 99.99% uptime commitment.
Powerful hardware, diverse configuration with affordable price.
Free administration and full-service administration on demand.
>>> [Colocation In VietNam] – Colocation with Business | VinaHost.VN
5. Features of VinaHost server Vietnam
5.1. 99.99% Uptime Commitment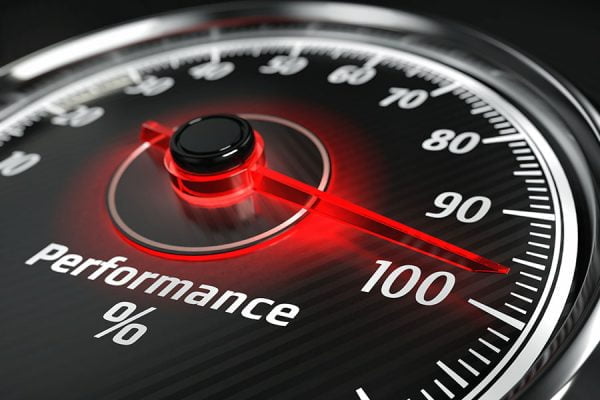 A good website/application/software not only has to have high loading speed but also need to be "Uptime". One of the first things to consider when buying a top dedicated server Vietnam is how to deal with potential Downtime-Uptime.
Downtime is the period when you site is not online. The good solution in this case is choosing provider that places their servers in Tier standardized DC with the 99.999% Uptime commitment.
Uptime is a computer industry concept for the period during which a computer operates.
At VinaHost, we locate all servers at Tier 3 data center in Vietnam so that we are committed to ensure 99.99% commitment. By using the server monitoring tools like Uptime Robot, UpTimeDoctor, StatusCake, UpDown.io…, you can track your server.
>>> [FAST] – Best Hosting In Vietnam For WordPress | VinaHost.VN
5.2. Advanced Infrastructure
Ability to house the top dedicated server Vietnam in a world class DC facility is one of the key benefits of leasing a dedicated server from a reputable host. Most DC are backed by uninterrupted backup power supply, diesel generator, redundant HVAC and advanced fire suppression.
This allows DC operators to offer the best environment for the servers that helps extend the life of expensive equipment and ensure 100% up-time.
5.3. Unlimited Data Transfer
It is obviously difficult for any businesses to bringing in 100 mbps of bandwidth at an office whilst DCs even have large bandwidth pipes and they receive connections from multiple vendors. This provides user with many benefits for a fraction of the cost.
Actually, the DC's economy of scale can help you get better service for less cost in most cases. Using top dedicated server Vietnam at VinaHost will provide you with unlimited data transfer for our server/colocation services, ensuring the high speed and stable connectivity.
5.4. Powerful Hardware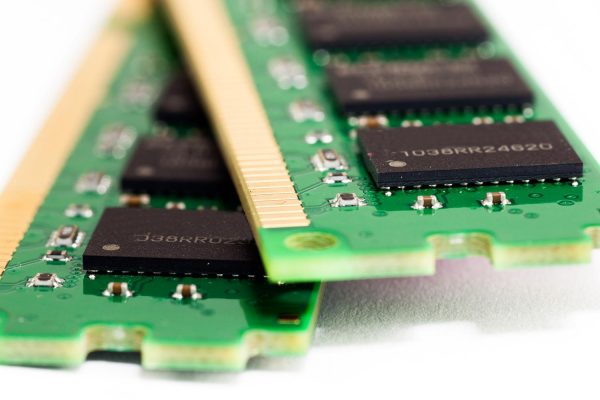 VinaHost provides user with high quality server service specified powerful hardware, appropriate configuration and affordable prices. You can chooose IBM, SuperMicro server Vietnam or Dell server Vietnam with 2 CPUs (Intel Octa Core E5 Series) and up to 64GB of RAM or above as your requirement.
Durable and powerful servers allow you to expand hardware resources flexibly depending on your business growth. Also, VinaHost provides full of management server service for private requirement and free managed services for all users.
You are also allowed to choose software/hardware specification as your need, and the same with colocation arrangement. Besides, we provide colocations with essential network infrastructure along with the physical space in form of cabinets or server rack Vietnam or cage for housing servers.
5.5. Tier 3 Data Center in Vietnam
As mentioned above, VinaHost is a strategic partner of the best ISPs that provide the largest and newest data centers (DCs) in Vietnam. The Tier 3 DCs can meet all standards about performance, security, redundancy and safety. You can locate your top dedicated server Vietnam at colocation Vietnam Ho Chi Minh and colocation Vietnam Hanoi.
Operation center are all responsible for controlling DC so as to monitor as well as control the network, security system, electricity power, air conditioning and fire protection.
DC ensures 100% periodical back-up without successful attacks into the system. All of the data is confidential.
The network created by the redundant principle of Active – Active from connected devices to the network makes connectivity more fast and stable.

Security of DC is guaranteed with monitoring and surveillance systems DC's in-and-out-side.
The modern air conditioning system with capacity of 200 RT, intelligent fire extinguishing system FM200, smoke warning systems and water leak detection always continuously operate.
The backup system and the main generator always offer strong, stable and safe electrical power.
VinaHost also provide a many options of colocation service like Vietnam server rack, Cabinets, Mounts and More… With our flexible monthly payment policy, you can make the best choice of high quality server service at an affordable price.
>>> [COLOCATION VIETNAM HO CHI MINH] – Tier 3 Data Center | VinaHost.VN
5.6. High Speed Connectivity
Internet connections can affect the performance of the top dedicated server Vietnam system directly. With stable, fast and consecutive transmission speed and high bandwidth, we ensure that your system will get the best performance.
VinaHost inherits transmission speed strengths of our 2 best partners in Vietnam: Viettel IDC and VNPT DATA. The capacity of the international Internet gateway of 2 ISPs gets highest level in Vietnam with many transmission directions: US, Hong Kong, Japan, Korea, China, Taiwan, Singapore, Australia, Malaysia.
5.7. 24/7 Technical Support
Our user service may include pre-sales questions, tech support and billing. We offer the support method below:
Phone: Whenever you need help, please call us on 1900.6046.
Live chat: Live chat is suitable for users who want to make online exchange about choosing appropriate service or resolving other issues that need coordination from both the user and VinaHost technical staff.
Email: This support method allows us to verify user's service ownership quickly and provide many other facilities to users. When you send email to 

[email protected]

, our system will switch it to the corresponding ticket automatically. We make sure that our support team will respond to all tickets about dedicated server Vietnam within minimum 15 mins.
Social media networking (blogs, forums,..) are the effective ways to get assistance quickly. So we created our social profile to help our users in case they do not need our technical support. Follow us on Instagram, Facebook, Linked, Twitter, Media, Tumbrl… for more information.
Knowledge Base is simply a listing of popular Q & A. With a good knowledge base, you can save much time since you can help yourself by searching for the answers to popular questions instead of contact us and wait for answers.
We have the best engineers in the fields of information system that are able to solve all of user problems and support by English in all cases. All of VinaHost information channels also have English version for international users.
>>> [TOP DEDICATED SERVER VIETNAM] – Way To Find BEST Provider | VinaHost.VN
5.8. Free Backup
Site speed and backup service are always important factors you need to consider when choosing top dedicated server Vietnam. VinaHost has to emphasize that it is so vital for users to make regular data backups. We provide 7 regular backups over the last 7 days so that you do not have to worry about your data security.
5.9. Operating System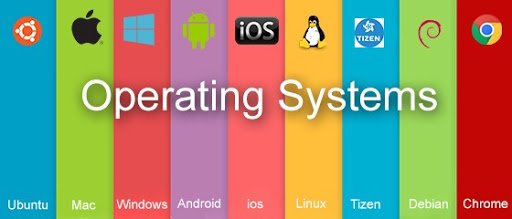 Enterprises can choose to operate their apps on either Linux or Windows server. Open source Linux Servers offer a cost effective alternative to the Windows Servers, as licensing is free in the case of Linux.
However, there are commercial products also offered by Linux, available at a monthly licensing fee. While there is no set standard for operating systems; most data center service vendors offer wide range of options to choose from, including  OpenBSD, Debian, NetBSD, Fedora Core, FreeBSD and CentOS…
6. Sign up for top dedicated server Vietnam at VinaHost
With absolute commitment to quality of service, VinaHost is not only reputable provider but also a reliable companion of all users. As one of the top server Vietnam provider, we always understand that the success of our users and partners is also our success. If you want to register trial plan, please contact us for consultant:
Email: [email protected]
Livechat: https://livechat.vinahost.vn/chat.php?a=66634&hfk=MQ__
Hotline: 1900. 6046
FIND OUT MORE:
>> DEDICATED SERVER VIETNAM PRICING
>>> COLOCATION VIETNAM PRICING