This article will guide you to update your electronic domain name registration / electronic signature.
1. For individuals
The domain name will be registered after you submit the authentication information (2-sided scan of ID card/Passport)
You will receive an email with the subject: [Verify Domain Registration Form With "Mouse Signature"]
*** Click on the link to download the form as follows: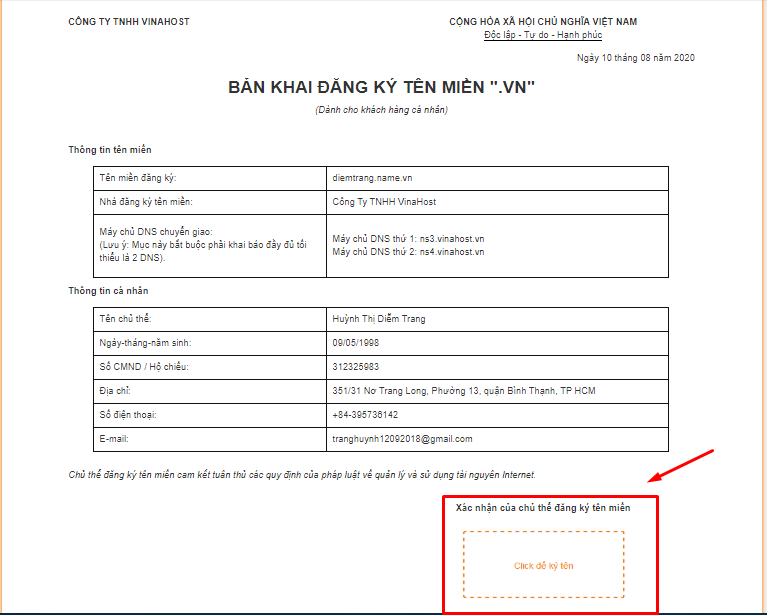 Select "Click to sign"-> Save.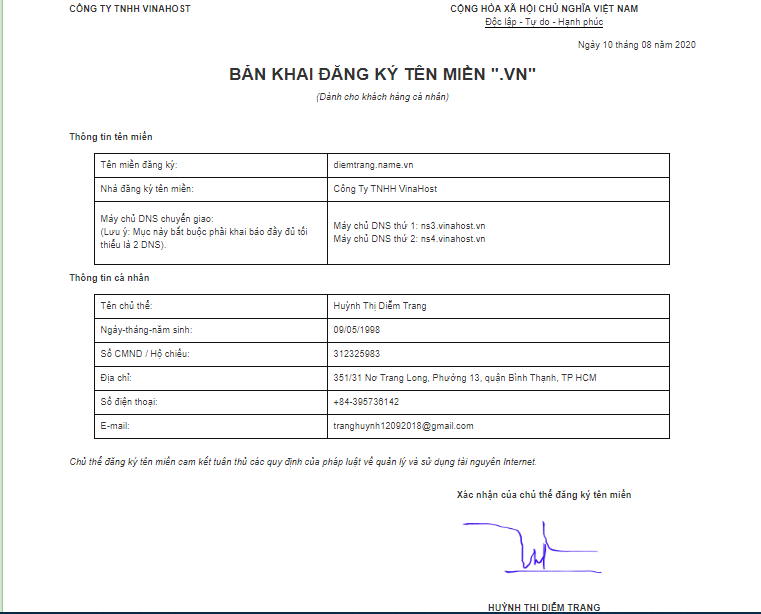 2. For organization
Step 1: Login to VinaHost customer account page at the link.
https://secure.vinahost.vn/ac/clientarea.php
Select Domains -> Verify domain owner.
Step 2: Verify domain owner information.
Select the domain name to update information

Step 3: Upload domain name records to the system.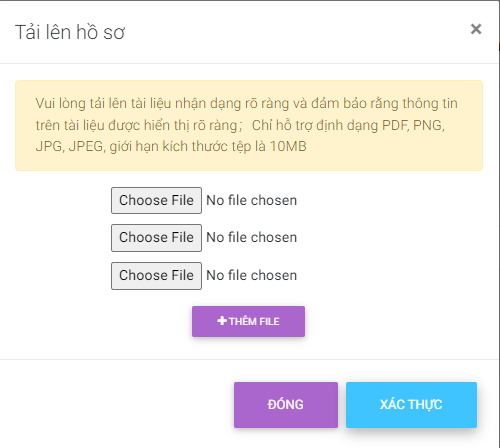 Update the signed domain registration form and/or digitally signed domain name declaration.
Read Digital Signature Instructions here.
After you update your information, VinaHost checks and approves it.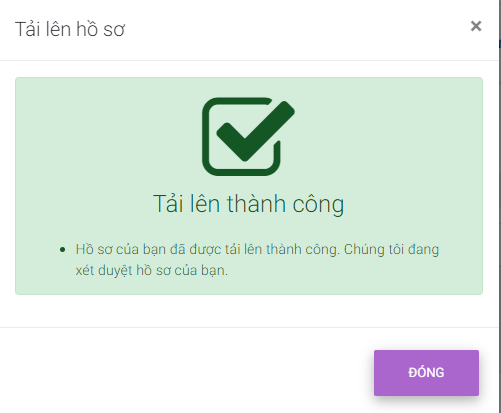 Note: Profile is in .pdf format with maximum size 10 MB.